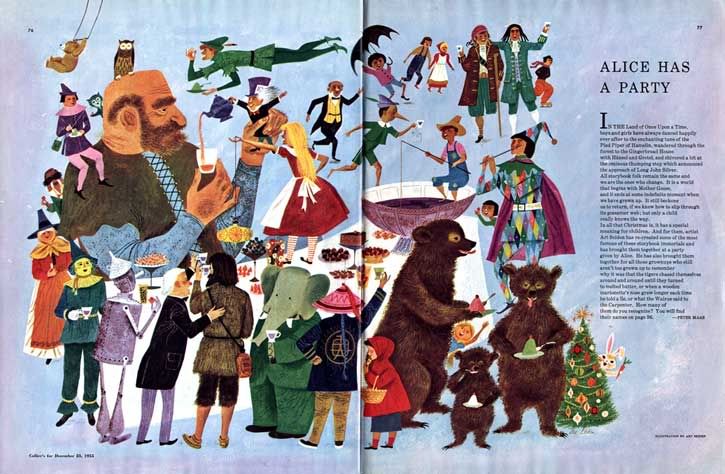 it has a special meaning for children. And for them, artist Art Seiden has recreated some of the most famous of these storybook immortals and has brought them together at a party given by Alice." - Collier's ( Dec '55 )
This piece from the "Special Christmas Issue" of Collier's reaffirms that Art Seiden had risen to the top of the children's book market in the public conciousness - the Maurice Sendak of his day, if you will.
If you missed my earlier post on Seiden, you can find it
here
.
For many more images by Seiden and other children's book illustrators of the fifties, check out
The Retro Kid
. The range and volume of material will astound you!
And you can read about a memorable contemporary of Seiden's, Bernice Myers, over at Eric Sturdevant's excellent blog,
Fun All Around
. Eric has posted many images and a photo of Myers and her husband and co-creator, Lou.
Go check it out!