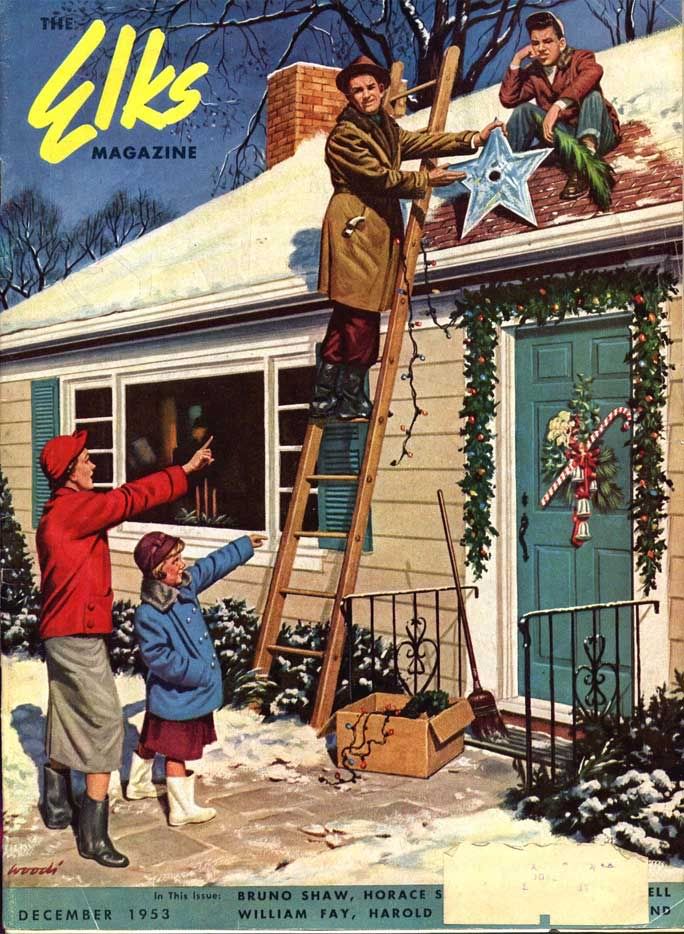 But the world knew him (as I did until yesterday) as "Woodi". Woodi Ishmael (1914-) always signed his magazine and advertising work with his first name. I have no idea why, but that distinctive signature graced countless ads, usually for something mechanical or industrial. Ishmael clearly found his niche by specializing in machinery, though he was just as adept with the human form and natural environments.
A web search turned up
this dense site
of biographical info, art examples and even audio clip interviews all courtesy of the U.S. Airforce. It turns out Woodi really enjoyed painting airplanes, and Uncle Sam had plenty of work for him. Go check it out.