Here's a curiousity I came across in the December 1953 issue of Good Housekeeping" "Eight of America's Most Famous Illustrators Design Christmas Packages You Can Copy".
A couple of observations about this article... first that in 1953 the editors at Good Housekeeping had enough faith in the public's awareness of illustrators that they would care what those artists devised as Christmas packages. But then, in the fifties, illustrators were actually fairly well known by the magazine reading public. Jon Whitcomb had a monthly column in Cosmopolitan called "Jon Whitcomb's Page", Al Parker was the subject of a cover story in that same magazine, Woman's Day sometimes featured illustrator's favourite recipes in a special "Recipes from our contributors" column, The Saturday Evening Post, on their last page, did short articles about the lives and processes used by their artists and writers, often showing photos of those creators, and letters to the editor often praised or criticized artists for their previous month's efforts.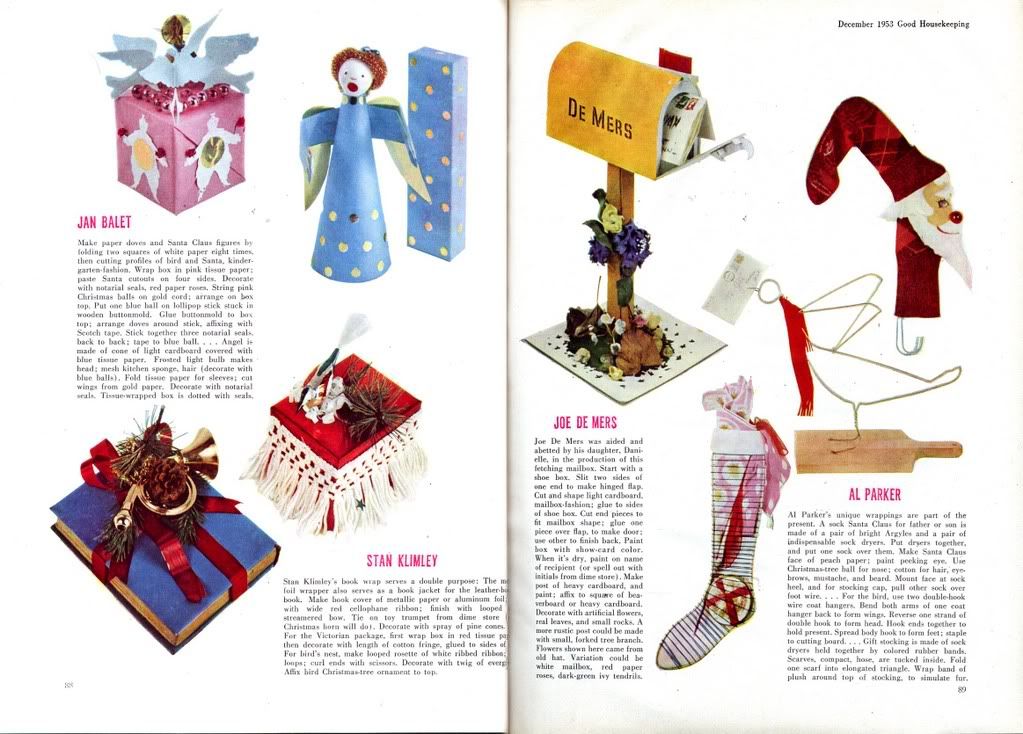 So perhaps this article is not such an oddity after all.
Secondly, the illustrators chosen as "eight of America's top illustrators" all hale, I believe, from the Cooper Studio - with the exception of Al Parker. This might have been a function of convenience; Good Housekeeping regularly commissioned Cooper artists for its fiction articles, and the editors likely felt it would be expedient to send away this assignment to one address and know it would be handled professionally. No having to track down eight freelancers who might be here, there and everywhere.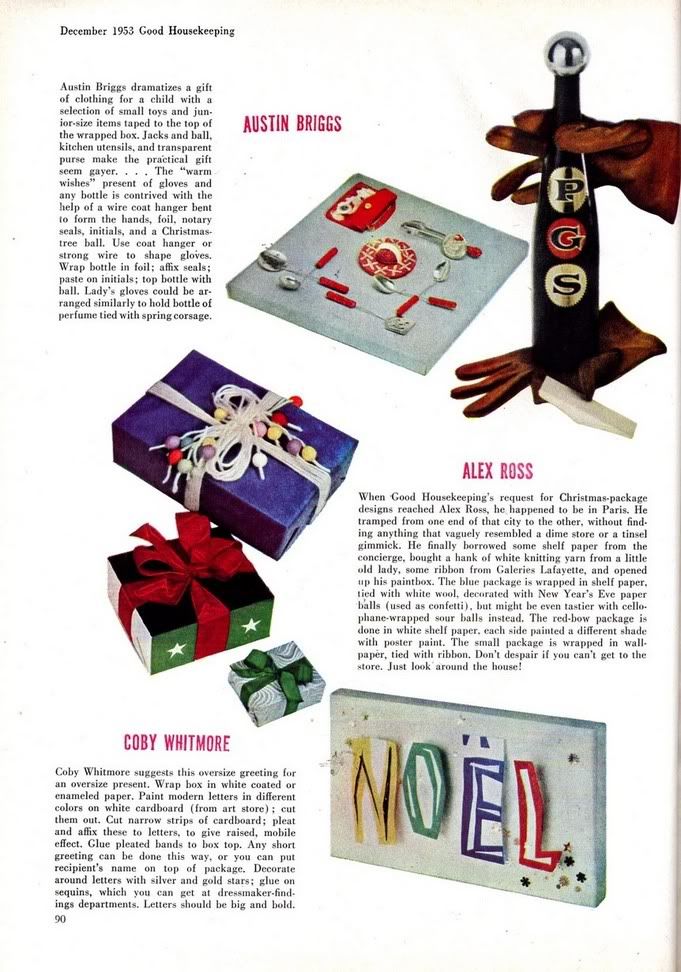 But then to say, "Oh yes, and we better see if Al Parker can do one for us as well"?
That clearly confirms Parker's status as a most-in-demand illustrator.
Also, of all eight chosen, why include Stan Klimley? Though a very competent and successful illustrator he hardly strikes me as one of the "most famous" of America's illustrators.
Perhaps Albert Dorne and Robert Fawcett were too busy to participate.
If you care to see these images at a legible size, go to
Vintage Christmas
and click on the image, then on the "All Sizes" tab.